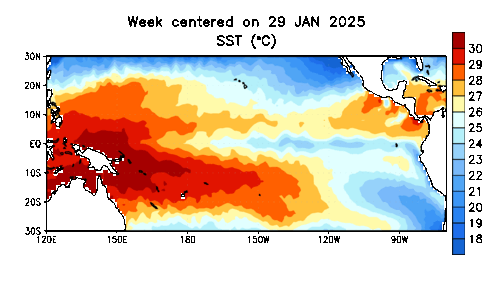 From The Weather Centre's Headquarters, a special update to the 2011-2012 Winter Forecast is ready to be publicly released.
The above animation is of the SST (Sea Surface Temperature) in the ENSO regions. ENSO regions are the regions monitored to declare a La Nina or El Nino.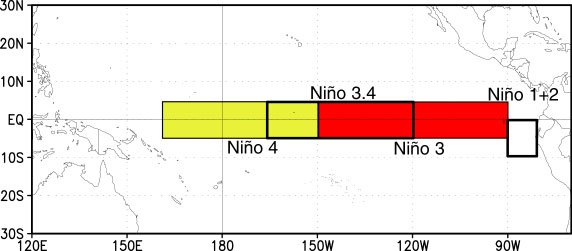 The Nino 3.4 region is what meteorologists monitor for the La Nina/El Nino.
Using the above image and the animation at the top of the base, we see the eastern regions of the ENSO areas are beginning a cool down trend that has been evident for at least a month, and noticeable for 2 weeks.
This would be defined as an 'East-Based La Nina'.
An East-Based La Nina would create extremely cold temperatures in the Northern US and around normal precipitation. However, remember that colder temperatures bring about more dry snow. Thus, chances for above normal snowfall would increase.
The big question is if this situation will pan out. We will continue monitoring this closely, so keep up to date on all the information on the right sidebar by clicking on the link named '2011-2012 Winter Forecast'.